read
Creating a photo collage from your digital photos should be easy, right? It is, unless you have very specific needs for how you want your collage to look like.
In my case, I have just returned from a year-long, around-the-world travel with 25,000+ pictures, and I wanted to arrange some 500 of them in a contact-sheet-like 30"x20" photo collage poster to hang on a wall. I wanted each picture to have a custom description and the GPS location where the picture was taken, estracted from the EXIF metadata.
When I started looking for a solution, no tool out there did exactly what I wanted, so I created my own: tjanczuk/mkcollage. Here is a sample of what the tool can create, with a few pictures from south of the equator: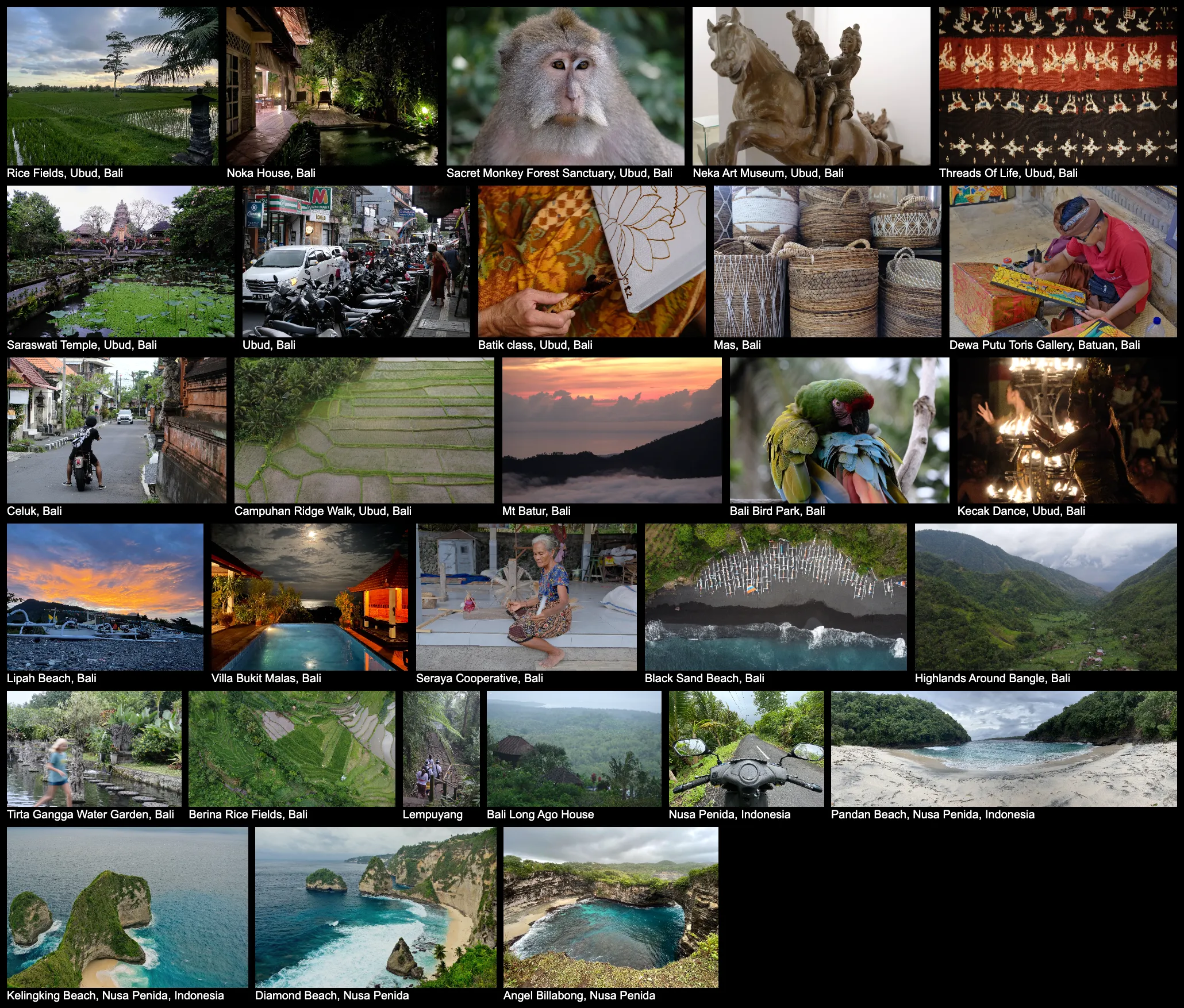 What can you do with tjanczuk/mkcollage?
Use image files from your local drive to create contact-sheet-like, poster-size photo collages.
Export the final collage image as PNG, JPEG, or WEBP.
Set the desired collage width and individual picture height.
Annotate images on the collage with custom descriptions or based on EXIF information in the image.
Select images to include or order images based on image metadata, including EXIF information (the example above used a filter that only included images with latitude below 8 degrees South).
Rich customization using CSS.
Check out the documentation for details, and happy collaging!